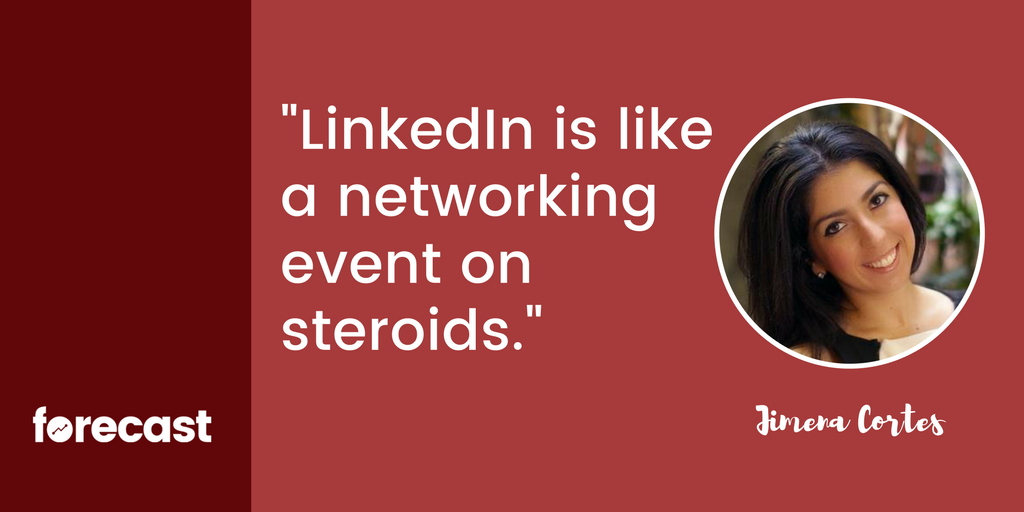 Do you know how to use LinkedIn to generate leads?
If you're like most people, the answer is probably no. Short of harassing people with copy and pasted messages, you likely don't have a strategy to make the most of this incredibly powerful business development tool.
Today's guest is here to help. Jimena Cortes has developed a proven three-step approach to help you find and engage prospective clients on LinkedIn.
Tune in to learn:
Why LinkedIn is such a powerful business development tool (03:50)
How to find better clients on LinkedIn through targeting (04:40)
How to use your LinkedIn profile to stand out as an authority (04:40)
How to personalize connection requests (13:35)
What to say when messaging a new connection on LinkedIn (14:21)
What to do if somebody doesn't respond to your LinkedIn message (15:54)
What is a reasonable response rate to your LinkedIn messages (16:19)
How LinkedIn Groups fit into the equation (16:39)
The effectiveness of sharing content in groups to drive traffic to your profile (17:13)
The number of requests you should be sending daily/weekly (18:29)
How important is it to publish content on LinkedIn (20:23)
How to work built this LinkedIn approach into your routine (22:38)
Listen here
Links
---
Get the podcast delivered to your inbox