The Marketing Playbook for Professional Services Firms is a 5-step planning process that'll take you from "zero" to a fully developed marketing plan as fast as possible. When it's all said and done, you'll have a rock solid strategy and a set of actionable marketing tactics you can use to take your firm to the next level.
Here's how it works:
#1 – Target Market: The very first thing we'll do is take stock of who you currently work with to evaluate which clients are the best fit for your firm. The goal is to get laser focused on the clients that are "made for you" so you can find more of them.
#2 – Positioning: Most professional services firms look and sound the same. But clients aren't looking for "more of the same". They're looking for the firm that stands out as the "one and only" solution to their problem.
#3 – Solutions: Are you making it easy for buyers to engage you? In this step, we'll build a solutions roadmap that gives buyers a clear path to getting started — while maximizing the lifetime value of each relationship.
#4 – Funnel: Stop trying random marketing tactics hoping something will stick. We'll help you identify the smallest set of tactics that will have the greatest impact on your business. So you can focus on what's actually going to work.
#5 – Action Plan: If you do too much at once, you'll spin your wheels and have little to show for it. In this final step, we'll boil your entire marketing strategy down to an action plan you can execute for 12 weeks.
---
What People Are Saying
"Ahmad is an expert at helping you develop your marketing plan. He has excellent ideas, and he is great at action planning. Going into this relationship we didn't know Ahmad, and he proved to be an excellent choice who was great to work with, fair, and trustworthy. In my experience, he went above and beyond in helping us develop our strategy and implementation plan. I highly recommend his services – you won't be disappointed."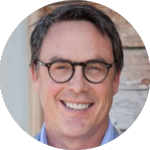 JOHN ANDERSON
Managing Director at Allegis Partners
"I tell Ahmad he's my marketing jedi. He knows this stuff inside and out. I trust him because he lives, eats and breathes this stuff. I have a high level of confidence that what he tells me is the truth and is going to work."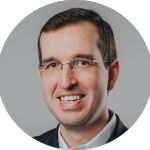 BILL HAMMER, JR
President & CEO at Hammer Wealth Group
"Times have changed. There's a different way for professional services to market themselves. Ahmad is laser focussed on exactly that. It's time so well spent. I would recommend this to any firm even if they think their marketing is going well. This is a very valuable process to go through as a business leader."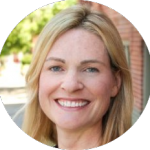 PAM BROWN
Managing Director at hrQ Inc
---
Sound interesting? Schedule a phone call to find out if we can help you