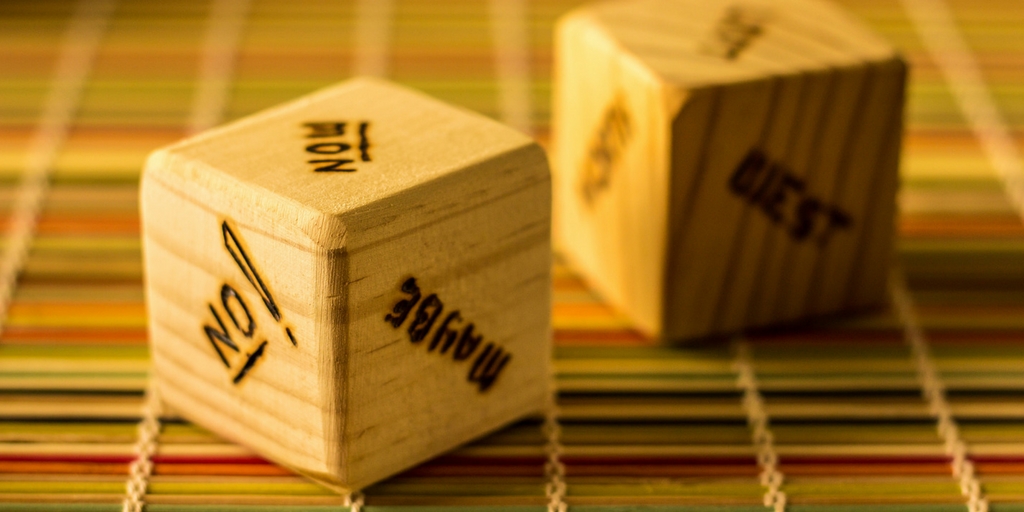 The presumption underlying much of modern economic theory is that consumers always make rational decisions.
Economists define rational behaviour as "a decision-making process that is based on making choices that result in the most optimal level of benefit or utility for the individual."
Of course, anyone who has insight into their own decision making process (and isn't lying to themselves) can disprove the rational behaviour theory quite easily.
Many of the decisions we make are completely irrational. If every decision resulted in the"most optimal level of benefit or utility" — you'd be in the best shape of your life, save 50% of your income for retirement, and spend far less time at the office.
The truth is, there's a lot lot going on in that brain of yours. Some of it is rational, much of it is not, and a lot of it is downright crazy. But ALL of it plays a role in how you make decisions.
How Beliefs Drive Purchasing Decisions
In an article titled "Irrational consumption: How consumers really make decisions", Ravi Dhar of the Yale School of Management explains why many of the purchases consumers make are completely irrational.
A shopper's mind is not a clean slate. Information and experience are refracted through the lens of belief. Information that's inconsistent with those beliefs is likely to be rejected. Even experience is malleable—we know that for many people the same glass of wine tastes better when poured from a $100 bottle than from a $10 bottle. — McKinsey
This can be a tough idea to wrap your head around.
You'd like to think all your decisions are based on an objective analysis of the information available and your prior experiences. But the latest research in behavioural economics suggests that there's a much more powerful force driving your purchasing decisions than simply "information and experience."
Beliefs, as Dhar explains, are the filter through which we interpret information and experience. Quite often, we simply ignore what information and experience are telling us when it's at odds with our beliefs about a product or service.
Here's an example from the article that we can all relate to:
Consumer beliefs that healthy food is unpalatable are a significant barrier to purchasing it. If these beliefs are top-of-mind during consumption, they can also diminish the perceived satisfaction of that food and diminish chances of a repeat purchase. The problem is not that the product is bad; it's that consumer beliefs are so strong that they override personal experience. — McKinsey
3 Ways to Embrace Your Buyers' Irrational Beliefs
Unless you plan on changing how the brain operates, you might as well embrace the notion that buyers make irrational decisions all the time (even when they think they're being rational).
While you still need to cater to the rational side of the decision making process — by providing the right information, data and experiences — you also need a strategy for the irrational side of the purchase.
Here's how…
#1 – Observe the relationship between belief and action.
A simple step companies can take to uncover these beliefs is making greater use of relatively simple observational research to uncover gaps between what customers say they believe about a product and how they actually behave. These gaps often reveal unstated beliefs the company needs to address. — McKinsey
No client comes to you with a clean slate. Each and every one of them has a set of beliefs that affect their impression of you, your profession, and your industry.
But beliefs are hard to pin down. You can't simply ask buyers what they believe about your offering. They'll either tell you what you want to hear… or they'll be caught off guard by the question and won't know how to express themselves.
Instead, observe the relationship between their beliefs and the decisions they make. Do you find that some of your better clients share similar beliefs? Perhaps there's something about those beliefs that attracted them to you in the first place.
By the same token, are there certain beliefs that create problems between you and clients? You'll want to know what those are as well, so you can work to dispel those beliefs in your sales process… or avoid those clients altogether.
#2 – Make your messaging goal oriented.
Marketers should rethink the notion that customer needs are relatively fixed and stable over time. While consumers do have particular needs, their relative strength and influence can vary dramatically, depending on what goal a consumer is actively focused upon, e.g. being a good parent, getting in shape, making a good impression. — McKinsey
Goals are really important. There's far too much going on in your buyer's brain for them to pay attention to a message that doesn't support their "active goals".
When a buyer is focused on achieving a goal — whether it's hitting a revenue target, cutting costs, or mitigating some risk — they're far more likely to entertain messages that speak directly to that goal while it's a priority. Often at the expense of other messages that might be important, just not right now.
#3 – Create the right context for a purchase.
People make choices differently when they have just made a series of other (even unrelated) choices—a product of so-called decision fatigue. Consumers also make very different decisions when under time pressure… Marketers can't manage customer fatigue or time pressure, but understanding their effects can open opportunities for finding value. — McKinsey
You've probably closed a deal or two that almost felt too easy. The buyer had a clear need for what you were offering, they were motivated to take action, and they signed way faster than you were expecting.
On the other hand, you've probably had more than your share of deals that were anything but easy. No matter how hard you tried, you couldn't motivate the buyer to take action… even though you knew the consequences for them would be disastrous.
The difference between those scenarios often comes down to context. And while you can't control your buyer's context, you can control the context around the purchase of your services.
For example, let's say you offer a service that is time sensitive (such as a compliance driven engagement with a hard deadline). In a time crunch, buyers are probably not looking to consume a 30 page white paper on how your service works, or jump through the various hoops in your marketing funnel. They want to make a quick decision about whether you can solve their problem. And then they want to hire you.
On the other hand, what if you sell high value consulting services? In contrast to the first scenario, you'll want to provide as much value as possible throughout the sales process to position yourself as an indispensable resource. High pressure sales tactics won't work here. You need to give buyers the time, space, and information they need to make a decision.
"I just want to close more deals. Do I really need to worry about this stuff?"
The theories we're discussing here belong to the field of behavioural economics. But if you ask any battle-hardened salesperson about this stuff, they'll agree that all of it is critical to winning deals.
You don't need to understand the deep psychology behind how buyers make decisions. Leave that for the academics to figure out. But if you want a better close rate, you do need to learn how to apply these insights throughout the marketing and sales process.
---
This post is an excerpt from the May 31, 2016 issue of Forecast, the weekly marketing newsletter for professional services leaders. Read the full issue here.