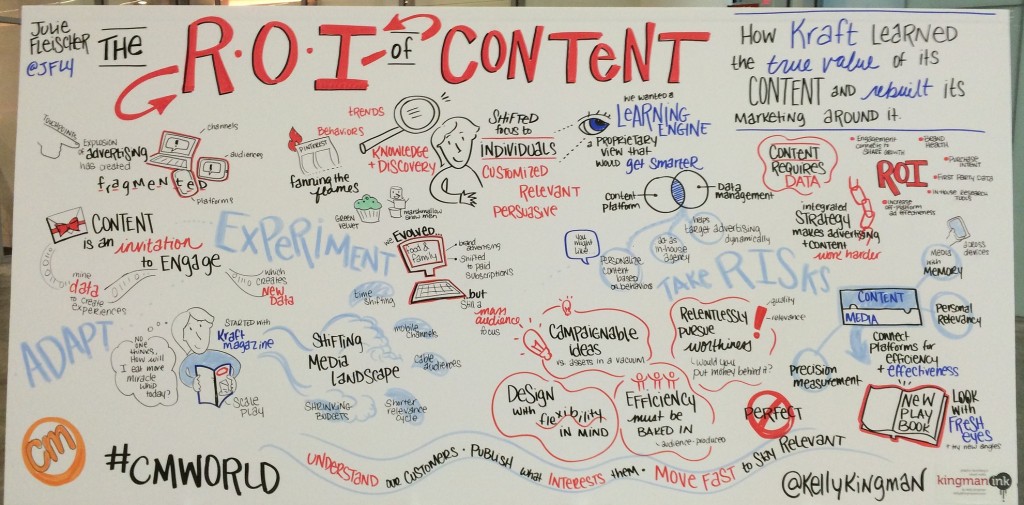 I'll be honest, content marketing is a tough sell.
Not only is it a ton of work, but professional services firms generally don't have the in-house resources to do it right and usually end up failing miserably.
It also takes a really long time before you start to see tangible results.
Most firms are looking for quick wins. They need to generate business immediately and can't afford to sink all their resources into producing 'content' that's not going to payoff for months.
Why in the world should you do it then?

The fact that most firms will never embrace content marketing — and frankly wouldn't be very good at it — spells opportunity for you.
In every industry, there will be firms who have the foresight to invest in content marketing and the skills to actually get it right.
Here's why you want to be one of those firms:
1. Content cuts through sales resistance.
Sales resistance is a fancy term we made up to describe a very simple phenomenon: people don't like it when you try too hard to sell them stuff.
It's the reason why no one likes a door to door salesman. We don't like the idea that someone could knock on our door, unsolicited, to try to sell us stuff that we never asked for. So we resist (even if we need it).
On the other hand, we don't resist the generous professional whose primary concern is understanding our problems and building a relationship with us. In fact, we seek out people like that.
A good sales person educates more than he sells. By the same token, good marketing doesn't feel like marketing at all because it gives buyers what they actually want — and in turn develops a relationship that facilitates commerce.
2. Content demonstrates expertise.
This is where content marketing becomes really powerful — especially for professional services firms.
Clients don't come to you because you're an expert – they assume you're an expert – they come to you because you're an expert problem-solver.
Expertise alone isn't very useful. Buyers want to know that you not only know your stuff — but that you also have the right skills to solve their problem and put an end to their pain.
How can you demonstrate that you're an expert problem solver?
Instead of talking about how smart you are, create content that demonstrates to buyers how much you understand their problem by solving it for them.
Do you risk giving away too much and losing business in the process?
Maybe. But the people who insist on finding ways to do it themselves don't make great clients anyways.
3. Content is what Google craves.
I can't stand it when people say: "we need to do some SEO (search engine optimization)."
Meanwhile their website is a virtual graveyard that hasn't been updated since the 90s. What exactly are they optimizing?
What they mean to say is: "we need to create some really amazing content that Google will love" (at least that's what I hear).
Google isn't as complicated as we like to think it is. While most marketers are busy trying to game the algorithm, Google is simply trying to find useful content that searchers will find valuable.
The best SEO strategy is to create content that solves real problems. Instead of trying to game the system, give people what they want and Google will come looking for you.
4. Content scales like you wouldn't believe.
I asked a partner at a small accounting firm how long it took before they started getting results from the "SEO" (read: content marketing) they were doing.
He said it took about a year — which is longer than most would be willing to wait.
But once it started working, they abandoned paid advertising because they were generating more leads from organic search than they knew what to do with.
A good content marketing strategy takes time to show results. You're not going to see a landslide of new business in the first few months. But if you're patient and you see the strategy through — you'll build a lead generation machine that generates business on demand.
They key is to trust the process. The partner I spoke with knew it would work because he saw it work for other firms in his industry. If you look around, I guarantee you'll find similar examples in yours.
5. Content is the currency of social media.
It always puzzles me why firms think they can get started with social media before developing a content marketing strategy.
They see the enormous potential that platforms like LinkedIn and Twitter have to generate business and they want a piece of the action.
But content is what makes social media go round. Without it, you're just that boring guy at a networking event with nothing interesting to contribute.
The social networks themselves have begun to realize how important content is to the viability of their platforms — which is one of the reasons why LinkedIn recently unveiled Pulse, a publishing tool built right into LinkedIn.
That's great. But how do I get started?
We'll tackle that in more depth in a future issue. For now, here are some useful links to get your feet wet:
Flickr creative commons image via Ayman van Bregt. Illustration by Kelly Kingman of a CMWorld talk given by Julie Fleischer.