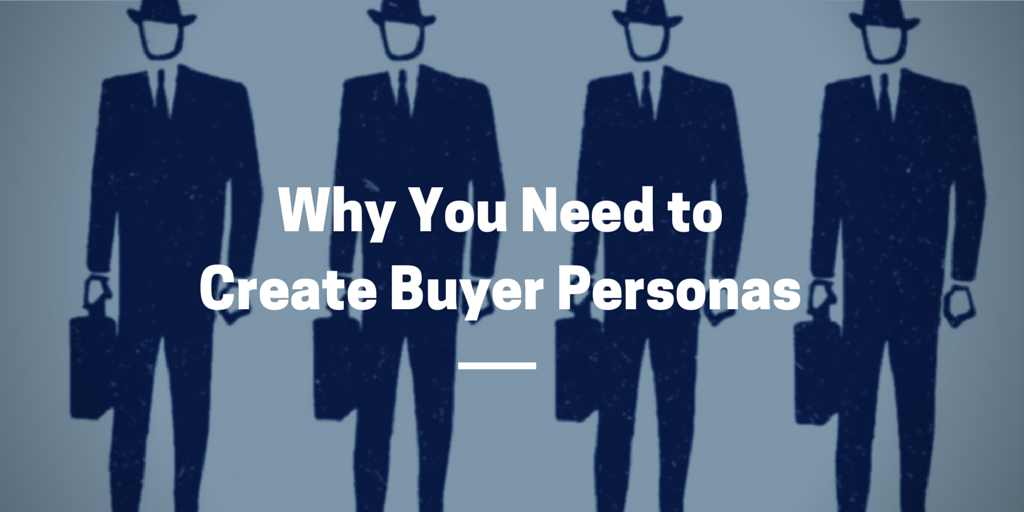 feature
---
Tom is a terrible boss.
He's cut throat, doesn't take well to criticism, and is known for having spectacular fits of rage when things don't go his way.
His subordinates are downright afraid of him. And even his executive colleagues know not to step on his toes.
Not surprisingly, he's also a tough customer to work with. He insists on getting what he wants on his terms. And he has to control the conversation or he'll immediately lose interest and/or patience.
But deep down, Tom's actually a pretty sensitive guy. The tough guy exterior is just a front. It's the image he projects at the office because it's the only way he knows how to deal with the stress of being a high powered executive.
Is your buyer like Tom?
You probably have a few Toms. But you probably also have buyers who are nothing like Tom at all (like these ones).
Either way, it's obvious how sales conversations can go terribly wrong if you haven't taken the time to understand how your buyers think, how they behave, and how they make decisions.
Buyer personas provide tremendous structure and insight for your company. A detailed buyer persona will help you determine where to focus your time, guide product development, and allow for alignment across the organization. As a result, you will be able to attract the most valuable visitors, leads, and customers to your business. — HubSpot
You don't need to know what your buyer is thinking at all times. But if you don't already have one, crafting detailed buyer personas is probably the single most valuable thing you can do to improve your sales conversion rate.
Here are 5 ways buyer personas increase your odds for success:
Priority Initiatives – Identify and understand how your buyers set priorities. This will help you position your solution and have realistic expectations for when your buyer will be ready to take action.
Success Factors – What will your buyer be looking for immediately after the sale? Identify the key motivators driving the purchase in order to optimize the delivery of your solution to meet buyer expectations.
Perceived Barriers – Some buyers just don't buy and you never find out what happened. Prevent perceived barriers from becoming obstacles by identifying them in advance and pre-empting them during the sales process.
The Buyer's Journey – How does you buyer arrive at a purchasing decision? Who's involved and when? Getting to know the buying process inside out is critical to an effective sales campaign.
Decision Criteria – How are buyers comparing you to the competition? A deep understanding of what buyers are looking for will help you position your proposals to stand above the rest.

How to Build Meaningful Buyer Personas
Dumping some notes about your buyer into a Word document and then proceeding with the same old marketing and sales process isn't going to have much of an effect on your business.
Here are a few tips on how to get tangible results from your buyer personas:
Get out of the building – Make an initial attempt to document your buyer persona on paper. But once you've given it your best shot, you need have real conversations with buyers to validate your ideas.
Challenge your assumptions – Did you take some liberties in crafting your buyer persona? Are the customer interactions you're having challenging your initial ideas? Be ruthless about challenging those ideas and going back to the drawing board when confronted with new information.
Keep adding to the pile – People are not static and your buyer persona shouldn't be either. Keep tabs on the latest trends in your industry and think about how those trends have an impact on your buyers and the way they make decisions.
Ready to take a stab at it?
Here's an awesome tool that makes crafting your first buyer persona simple, easy, and fun: Make My Persona by HubSpot.
Further exploration:
marketing
---
Why Your Logo Might Be a Customer Repellant
Your logo, the public face of your business, provides the first impression that you never get to make again. So think carefully before committing to a logo that may give potential customers the wrong idea about your business.
Does Your Business Logo Drive Away Customers?

sales
---
Is your sales pipeline just a dream?
"Pipeline" and "forecast" aren't interchangeable. Pipeline activity is what you have in the works today. Your forecast is what you believe will happen in the future. Success is not preordained.
8 Ways to Strengthen Your Sales Pipeline

growth
---
Planning for Success vs. Regret
You pay for your future now. You pay for that future with money, time, and energy. Success is something that you always have to pay for in advance. First, you do the lonely work of developing yourself and your ability to create value, and then you get the success that naturally follows. But if you aren't paying now, you are right now deciding on your future regrets.