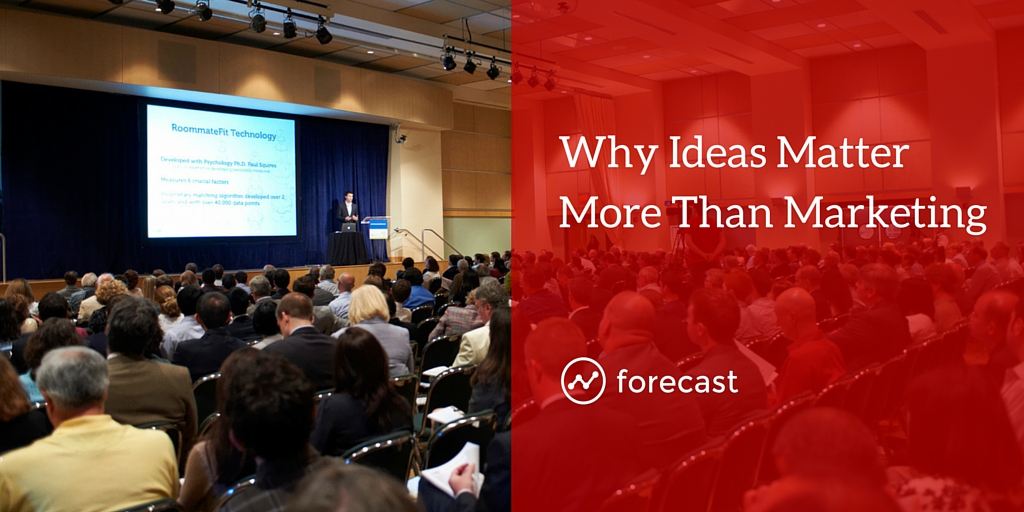 Neat and tidy listicles on how to become a thought leader are easy to come by.
Follow these 10 steps, use these 5 platforms, or say these 7 things… and you'll become the sought after expert everyone wants to do business with.
It sounds so easy. And yet, most people who attempt thought leadership either get frustrated by a lack of results and give up… or fail miserably and ruin their reputation in the process.
Why Thought Leadership is Good for Business
Before you jump into the how of thought leadership, it's important to grasp the why.
At some level, every competent professional understands the importance of being seen as a thought leader. When you're one of the go to experts in your industry, you get called on to speak at conferences, you attract the best clients, and you charge the highest fees.
And there are a handful of people like this in every industry. You can probably name a few of them right off the top of your head.
But how did they get there?
It's tempting to think that these industry-leading thought leaders are just brilliant marketers — and that's true in some cases.
But many thought leaders have terrible marketing. Their websites are underwhelming, they don't have a clear marketing funnel, and they don't dedicate much time or effort to getting their names out there.
Yet, the raw appeal of their ideas is often enough to build a respectable business (even if they're leaving money on the table by not fixing their marketing).
On the flip side, the world's best marketing without thought leadership is guaranteed to fail — especially in a professional services context.
Because buyers aren't looking for the best marketing, they're looking for the best ideas. If the ideas aren't compelling enough, the marketing is useless.
4 Ways Thought Leadership Wins Deals
If you understand why thought leadership is good for business, the how will become more meaningful.
It proves you're an expert. When you discuss the issues facing your industry intelligently, it cements your status as an industry expert. There are definitely degrees of expertise. But someone who attempts thought leadership earns more credibility than someone who doesn't.
It proves you understand your buyers. The first question anyone will ask themselves before hiring you is: "can you solve my problem?" If that questions is left unanswered, or vague, you've lost the deal. When your thought leadership is proactively focused on solving problems, you're answering the question before buyers have a chance to ask.
It proves you know how to communicate. Whatever your mode of thought leadership — whether it's speaking, writing, podcasting, or impressionist art — a well articulated idea demonstrates to buyers that you know how to communicate. And that's a critical requirement for any professional services sale.
It proves you're not a lone wolf. Thought leadership, by definition, requires an audience to lead. If no one is listening, you're not a thought leader. The larger your audience of followers, and fellow thought leaders, the more buyers will recognize your authority in the industry.
If the business case for thought leadership is so clear, why do so few try?
Because investing in thought leadership requires serious effort. You have to commit to becoming a master in your field, to continuously explore new ideas, and to communicate those ideas with your peers as you discover them.
It's a long term investment that may not drive leads today and tomorrow… but next year and the years that follow.
That's simply not an investment most amateurs are willing to make.
Flickr creative commons image via AlphaLab.