Great news! We're opening up space for a new group of clients to join The 90 Day Pipeline this month!
This is your chance to get the expertise, support and accountability you need to generate more leads and fill your new business pipeline in the next 90 days. 
More business than you can handle in just 90 days
The 90 Day Pipeline is a hands-on, results-driven coaching program designed to fill your new business pipeline in the next 90 days... so you can finally stop worrying about where your next client is going to come from.
Build a step by step marketing plan

No more "random acts of marketing". You need a plan that drives real bottom line results.

Develop consistent marketing routines

Trying to do too much? The best marketing is marketing that gets done consistently.
Stay laser focused on your business goals

Easily distracted? Don't let a single week go by without making progress towards your goals.

Get the help you need when you need it

Everyone gets stuck. When you do, you want an expert in your corner who can help you push through.
What you'll get inside the program
Our goal here is simple... to help you fill your new business pipeline in the next 90 days, so you can hit your revenue goals. We're here to give you the advice, support and accountability you'll need at every step of the way.
YOUR 90 DAY MARKETING PLAN

Work 1-on-1 with Ahmad to build a marketing plan you can execute for the next 90 days.

WEEKLY GROUP COACHING CALLS

Get advice, support and accountability from Ahmad and your fellow peers every single week.
MONTHLY PERFORMANCE REVIEWS

Meet 1-on-1 with Ahmad every month to review you progress and make adjustments to your plan.

ASK QUESTIONS ANYTIME

Get access to a private slack room where you can ask questions anytime (within reason!)
Ahmad is a true partner. He easily gets into your shoes and makes you feel like he knows your business and he knows you. He's someone who is really looking to solve problems in partnership.

Pam Brown, hrQ Inc
Ahmad helped me better understand the world of digital marketing. He advised me on how to setup my website, which platforms to use, and how to develop a content strategy that deeply engages my target clients. He brings a wealth of experience to my business and knows how to get results.

Saeed Ally, The Heritage Group
The numbers don't lie. I started my professional services firm several years ago. But it wasn't until I started working with Boutique Growth that I was able to start capitalizing on my opportunities.

Mohammed Faridy, OneView
I tell Ahmad he's my marketing jedi. I trust him because he lives, eats and breathes this stuff. I have a high level of confidence that what he tells me is going to work.

Bill Hammer, Jr., Hammer Wealth Group
Ahmad is an expert as helping you develop your marketing plan. Going into this relationship we didn't know Ahmad, and he proved to be an excellent choice who was great to work with, fair, and trustworthy. In my experience, he went above and beyond in helping us develop our strategy and implementation plan.

John Anderson, Allegis Partners
Ahmad has thought deeply about the most impactful steps that boutique professional services firms can take to increase the volume and quality of inbound leads.

Will Bachman, Umbrex
Questions? Book a call with Ahmad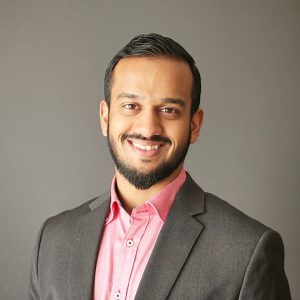 Hi there! My name is Ahmad Munawar, Founder of Boutique Growth and The 90 Day Pipeline. Over the years, I've helped hundreds of consultants and professional service providers break through their toughest marketing challenges and get on the fast track to the top of their industries.
My work has been featured in leading marketing publications including Professional Services Marketing Today (by Hinge Marketing), Duct Tape Marketing, Copyblogger, The B2B Growth Show, B2B Revenue Leadership, and more.
I'm also the host of one of the top marketing podcasts for consultants and service providers, called Forecast, where I interview the biggest names in professional services marketing on a weekly basis.
The 90 Day Pipeline is my flagship coaching program. I've designed this program for consultants and service providers who are dissatisfied with the status quo and believe they can achieve more.  My goal is to help you unlock the potential in your business that we both know is there. It just needs the right strategy, approach and execution. 
If you're ready to make 2018 your best year ever, I'd be honoured to help you make that happen.