What's in the Marketing Playbook?
Don't have a marketing plan? Overwhelmed by all the strategies and tactics out there you could try? Not sure how to figure out what will actually work for your firm?
That's where we can help. We'll dive into the trenches with you to build a Marketing Playbook that's tailor made for your professional services firm.
Here's what we'll cover:
#1 – Target Market
If you've been in business long enough, you've probably learned the hard way that not all clients are created equal. There are some great clients, there are a some nightmare clients, and there are a lot of clients somewhere in between.
In this step, we'll take stock of who you currently work with to evaluate which clients are the best fit for your firm. The goal here is to get laser focused on the clients that are "made for you" so you can find more of them.
#2 – Positioning
Now that you know who you're targeting, how do you win their business? How can you position yourself as the "one and only" solution to their problem?
Most professional services firms look and sound the same. But clients aren't looking for "more of the same". They're looking for the firm that stands out from the pack so they can make a purchase with confidence.
#3 – Solutions
Now we're getting into the nitty gritty details of your offering. At this stage, there will probably be changes to the way you structure your services and how much you charge, based on your target market and positioning.
This is not simply a matter of listing services with price tags. It's about building a roadmap for your clients so you can get more of them to say yes.
#4 – Funnel
The marketing funnel is a powerful tool to optimize your marketing activities. It helps you eliminate wasted effort and zero in on the tactics that actually drive business.
In this step, we'll assess the marketing channels and tactics you're using now. Then we'll build a simple 3-step marketing funnel that engages your ideal clients, builds trust and authority, and nurtures them into a transaction.
#5 – Action Plan
There are a million things you could do to market your firm. But if you try to do too much at once, you'll end up spinning your wheels and have little to show for it.
In this final step, we'll boil your entire marketing strategy down to a step by step action plan that you can execute. All that's left is to put in the work.
---
What's the process like?
The goal is to get through the planning process as fast as possible so you can get to the fun stuff — execution. We've distilled the entire process down to the following steps. In total, you can expect to spend 6-8 hours over 2-3 weeks (yeah, that's all).
First, we'll start with a kickoff meeting (1 hr)
We'll review the Marketing Playbook together and answer any questions you have about the process. The purpose of this meeting is for you to understand how the playbook works so we can apply it to your business.
Second, you'll complete a detailed questionnaire (2-4 hrs)
You'll answer a series of questions that will form the building blocks of your marketing strategy. This exercise will help us gain a shared understanding of your current situation so we can determine the way forward.
Third, we'll put our heads together (2 hrs)
We'll get together for a 2-hour deep dive to address the big strategic marketing questions facing your firm. By the end of it, you'll have clarity on where your firm is headed and what your next steps should be. The session is recorded for your reference.
Fourth, we'll review your new playbook (1 hr)
Once we've put your Marketing Playbook on paper and everything has sunk in, we'll come together for one more review session. This is your opportunity to ask any questions you might have on the strategy, plan or execution.
Fifth, you'll get to work
When it's all said and done, you'll have your very own Marketing Playbook ready to put in motion. If you need help with the execution, there will be an opportunity to engage us to provide you with coaching, support and accountability.
---
How much does this cost?
Your total investment is $1,450 USD. When you start executing your Marketing Playbook and you see the growth in your business, you won't even remember what you paid.
---
What People Are Saying
"Ahmad is an expert at helping you develop your marketing plan. He has excellent ideas, and he is great at action planning. Going into this relationship we didn't know Ahmad, and he proved to be an excellent choice who was great to work with, fair, and trustworthy. In my experience, he went above and beyond in helping us develop our strategy and implementation plan. I highly recommend his services – you won't be disappointed."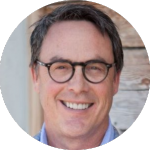 JOHN ANDERSON
Managing Director at Allegis Partners
"I tell Ahmad he's my marketing jedi. He knows this stuff inside and out. I trust him because he lives, eats and breathes this stuff. I have a high level of confidence that what he tells me is the truth and is going to work."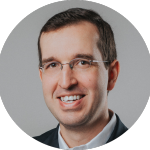 BILL HAMMER, JR
President & CEO at Hammer Wealth Group
"Times have changed. There's a different way for professional services to market themselves. Ahmad is laser focussed on exactly that. It's time so well spent. I would recommend this to any firm even if they think their marketing is going well. This is a very valuable process to go through as a business leader."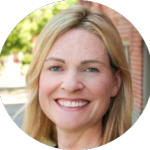 PAM BROWN
Managing Director at hrQ Inc
---
Sound interesting? Schedule a phone call to find out if we can help you